FROM VOR's NEWSLETTER – VOR's IMPACT ON THE REFUGEE POPULATION OF SOUTHERN CALIFORNIA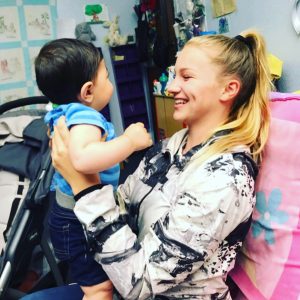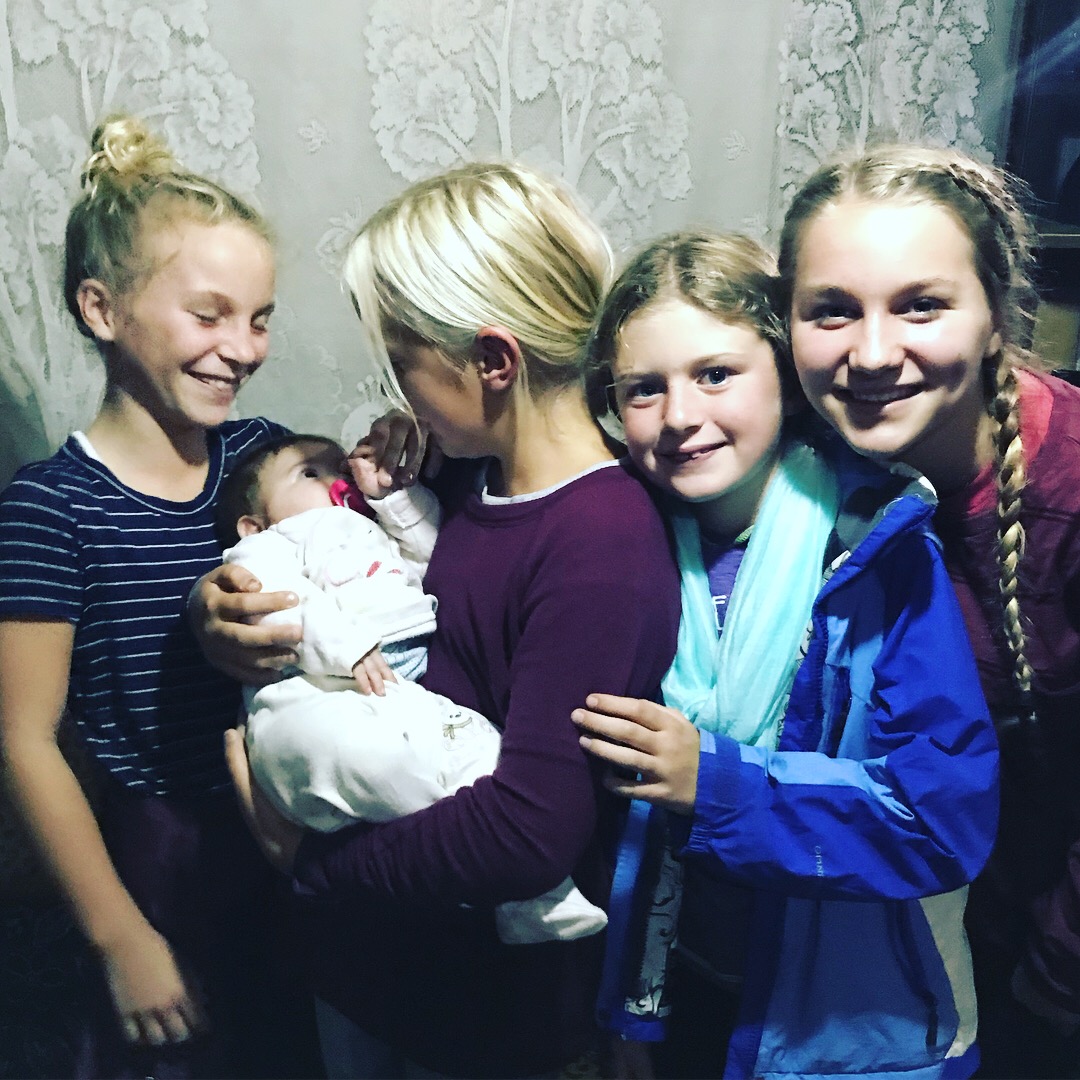 Volunteer – Madeline's Story
This article was written by Madeline Hartanov. Madeline is the daughter of our Volunteer Coordinator & Events Administrator Jessica Hartanov. Jessica and her daughters have been ministering to Syrian Refugees in country on the Syrian/Lebanese border since 2016. She is a regular staple in the VOR summer kids program volunteering in the childcare room. She has a huge heart for kids and seeing the lost saved. We are grateful to have her as a regular volunteer at VOR since 2015.
Hope keeps dreams alive. Feeding, serving, loving, and helping build a new future for displaced refugee children in Lebanon showed me if one wants to truly live, they must selflessly give to others. Gratefulness and appreciation showered over me as I realized the joy and love in their eyes. I watched as they experienced hope for the first time in years because their past life was filled with traumas from the war in Syria. My mom, younger sister, and the Kids Around the World team spent 11 days in October of 2018 building a playground for Syrian refugees near the Syrian border. While we were there, we visited a school for over 800 Syrian refugees, trained teachers, and resourced local charities with an educational curriculum. Moreover, our team had opportunities to spend time- 1 kilometer from Syria- going into refugee tent camps that were overflowing with recently resettled families looking for someone to guide them to the love of God.
We heard many stories of healings, as refugees described being rescued from the most desperate situations. A woman and her family living in a plastic, mud-soaked United Nations tent explained to us the story of her daughter's miraculous birth. She was eager to tell us about the day her daughter was brought into the world through what she described as "the blessing of God". The baby was born lifeless and a pale shade of blue. The words she remembers hearing from the delivery doctor shortly after her daughter was born was, "I'm so sorry to inform you that your baby will not survive, please sign the death certificate." She told us that when the doctor exited the room to find her husband, Jesus appeared to her in a vision. The woman described how Jesus came to her in a glowing, white robe and the entire room was shining as bright as the sun. She recounted how He comforted her with words as He spoke, "Do not be afraid, your baby will live." Being a Muslim, she realized Jesus had saved her daughter. Soon after this miracle, she gave her life to Jesus. I was able to hold this baby in my arms as she slept peacefully thinking, "Boy, is this baby cute!" This is one of the many incredible life-changing stories we were told by former Muslims during our time in Lebanon. Dreams and visions are common in this area of the world, but hearing these stories first-hand was greatly inspiring.
The life-changing experience in Lebanon began when a group of Syrian refugee children heard about a local Christian charity in San Clemente called Kids Around the World who had built a playground in the Bekaa Valley of Lebanon before. These determined children had an idea to write a book called "The Kids Who Wanted to Play Outside". These children were being educated daily in a dimly lit, cold, and damp underground parking garage that had been converted into a makeshift school. Unlike United States classrooms, the refugees sat three to a desk, shoulder to shoulder. When it was time for a break, there was no safe place to play. The kids had a dream to play outside but did not have any money to support their idea. Eventually, the book made its way to a prior team from Kids Around the World, and it spread like wildfire to churches and individuals throughout the United States and Europe. Countless people contributed which allowed this dream to become a reality for over 650 refugee children who still use the playground our team built daily.
Our team spent countless hours laboring in the cedar scented rain, digging 18-inch holes as the wind howled and whipped around the buildings that still bear bullet holes from the war with Israel decades ago. Every time we dug a hole, it seemed to fill with water faster than we could dig the next. I sat perched atop one of the playground platforms, attempting to get the slippery bolts fastened before the next torrential downpour began. I heard faint cracks of thunder and saw lightning in the distance under the smoky gray and yellow clouds. Heavy rain in Lebanon during October is common. Building playgrounds consumed our energy day by day as a tsunami would consume a city. However, we were glad to build something for children who had no safe place to play. After a solid week constructing a bright yellow, blue, and fire engine red playground, we were ready to bring the children together to tell them what their efforts to retain their hope and to continue their dreams had created. We watched as the first little girl in a bright fuschia jacket giggled her way down the slide for the first time as her parents watched in appreciation. As a result, every week over 650 refugee children enjoy this playground.
Leaning on the cold window of the airplane traveling back home, I realized the amount of joy and happiness I had in my heart from this experience. It was almost as if my heart was filled like a glass of water overflowing beyond the rim. Seeing the faces of the people we had impacted was a truly moving experience; the refugees that I met will forever stay in my memory. Endless smiles, echoing laughter, and renewed hearts abounding in hope were all uncovered through the 11 days we were fortunate enough to spend in Lebanon. I remember thinking as I glanced back at the dusty golden terrain of Lebanon from the airplane window, "I'll be back again."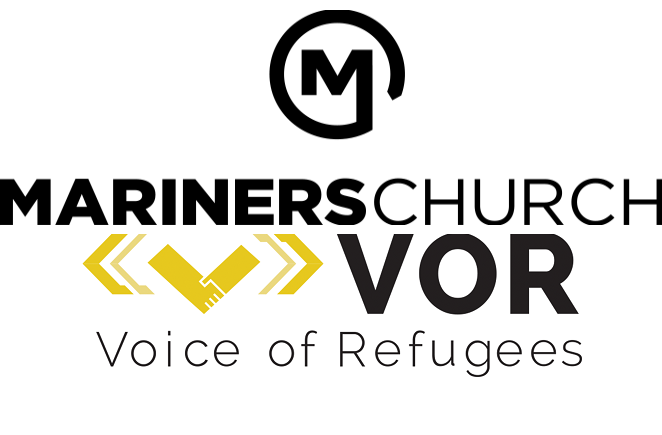 Partnering Together – Julian's Story
The spiritual theme of my life has always been God's relentless pursuit of my heart. Whether it's been times in my high school and college years when I foolishly strayed from my faith in search of other ways to find joy and fulfillment, or now when all my obligations to career, family, friends, and church ministry use up every last minute of my time – still He pursues me. When I repeatedly forget about Him and what He's done for me, still He pursues me. And the most consistent lesson? To trust him. To have faith that He can accomplish the impossible.
When I think about the spiritual gifts Paul talks about in I Corinthians 12, I've often believed mine is the gift of faith, not because I've been given the gift of faith, but because it's the biggest lesson God has been repeatedly trying to teach me all these years. Despite my stubbornness, He's always growing my faith.
As the volunteer leader of the Refugee Outreach Ministry at Mariners Church (Irvine), a core part of my role is to mobilize the church to serve the refugee families VOR supports, whether through childcare, food distribution, kids' ministry, community picnics, etc.
When I was selected to lead this ministry two years ago, my 20 years in marketing immediately kicked in. I drafted ambitious volunteer recruitment and mobilization plans to support all aspects of VOR's ministry. "We have a huge church! Mobilizing hundreds of volunteers should be easy, right? I can do this! We just need the right message, the right hook, the right visuals, the right email design, the right event signage, the right tone in our marketing, a clear call to action. Easy! People will line up to serve with us!"
Did it work? Not exactly. Anyone who's tried to recruit volunteers for anything will tell you it can be rewarding, but is often-times frustrating and requires a lot of patience. People are so busy these days. School, work, after-school activities, vacations, personal commitments, and family time. We live extraordinarily busy lives in Orange County.
Yet despite the small number of volunteers, guess what? God ALWAYS provided. No matter the serve opportunity with VOR over the last two years, God has always provided more than we needed. The Holy Spirit stirs hearts to action and the volunteers come. Not because of our efforts but because we've been invited into work the Holy Spirit is already doing in people's lives. Our team was blown away this summer when nearly a dozen Mariners Church pastors signed up to serve with our team at VOR's summer Bible program. It was a blessing we hadn't seen coming.
Sounds like it was time for another big lesson from God about faith. At the annual VOR gala this month, I was reminded again just how amazing He is. And how He's able to take whatever we offer, however small it seems, and do mighty things through it all. He reminded me of the story of the Feeding of the 5,000 in Matthew 14.
"When Jesus landed and saw a large crowd, he had compassion on them and healed their sick. As evening approached, the disciples came to him and said, "This is a remote place, and it's already getting late. Send the crowds away, so they can go to the villages and buy themselves some food." Jesus replied, "They do not need to go away. You give them something to eat." "We have here only five loaves of bread and two fish," they answered. "Bring them here to me," he said. And he directed the people to sit down on the grass. Taking the five loaves and the two fish and looking up to heaven, he gave thanks and broke the loaves. Then he gave them to the disciples, and the disciples gave them to the people. They all ate and were satisfied, and the disciples picked up twelve basketfuls of broken pieces that were left over. The number of those who ate was about five thousand men, besides women and children." Matthew 14:14-21
Three key lessons about faith that God continues to teach me:
1) Jesus is bigger than any problem we face. Jesus is still the answer to every problem we face today. This truth remains, "Greater is He who is in you, than he who is in the world." 1 John 4:4
2) Jesus asks us to bring Him all we have. The single obedient act of offering up the five loaves and two fish – such a meager amount – ushered the way for Jesus to perform that amazing miracle. Obedience paves the way for great things to happen. He desires our hearts to be fully yielded to Him, and great miracles can occur as a result.
3) Jesus multiplies what we give to Him. There was enough food to feed everyone. He is able to multiply our efforts, our gifts, our offerings, and bring complete satisfaction to the deepest places of our souls. "He is able to do immeasurably more than all we ask or imagine, according to his power that is at work within us." Eph. 3:20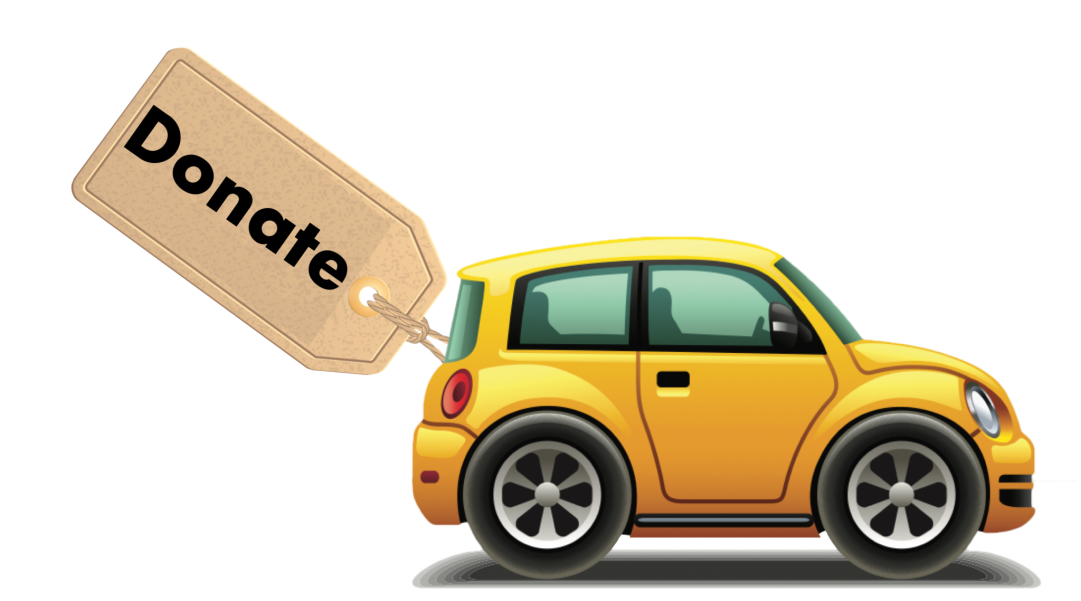 Car to Donate?
We appealed to our Newsletter readers last month for a volunteer to help the twenty plus refugee and asylees waiting to practice driving. We are so thankful that Jeff Grubbs volunteered and started driving practice on October 8th by serving eight refugees and asylees ladies. Unfortunately, our driver practice care was vandalized and is no longer cost effective to repair. If you are interested in discussing this opportunity, please email Joe Guidotti.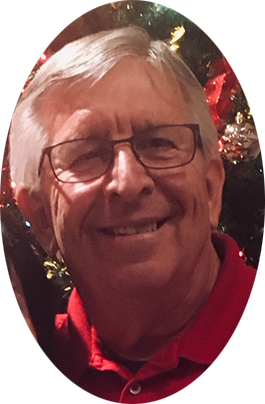 Executive Director's Corner
Gifts come in all sizes, from all directions and sometimes in the most unexpected circumstances. These gifts can have a lifespan that is a few minutes in length or endure for eternity.
Last week VOR had an opportunity to experience many monetary gifts from new and old friends who share a common heart for God's ministry to refugees. In addition, others stepped forward to offer their time, skills and services as volunteers; they desire to come along-side those already opening their hearts to refugees. All of these represent a tremendous blessing. When you plan a Gala event, you develop a level of expectation and trust in the Lord that people will show up and step up. And of course, He is always faithful.
It would be very easy (as often is the case) to take it all in stride the morning after and miss the eternal nature of what just happened. The gifts of people, time, treasure and opportunity that were received that night were not intended to be received like the tank of gas we put in our car last week… use it all up 'cause there's more where that came from…to see it only as a means to an end.
On the Monday following the previous Thursday's Gala, I was treated to a reminder and the eternal nature of every gift we're blessed to receive. A young 22 year old refugee mom that I'll call "T" returned to the VOR offices for the first time in 5 months. As often happens, refugee families take a hiatus from our services for various reasons. We always welcome them back with open arms and open hearts and without question.
"T's" return brought a huge smile to the faces of staff who remembered her. The story could end there and be like so many others where we're reunited to a family and continue to serve them. It wasn't just "T's" presence that caused me to pause, it was her comments as I drove her and another refugee mom home after our ESL classes.
When "T" took her hiatus, her English had improved over the few months she was with us. This was the obvious occurrence. What we couldn't see was the indelible affect we had had on her life … or should I say that God had on her life. Her return wasn't just a matter of her resuming lessons and gathering with others who share her circumstance. Here is what she said on the drive to her home. I have worded it according to her sentiment, even though a few of the words are mine. "Coming back to VOR is coming back to family. I don't know if you realize how important it is to me. VOR isn't just 'like' family, it is family. Everyone who helps us at VOR makes a difference. Your are Christians and I am Muslim, but you are more family to me than many of my Muslim friends."
The funds, the volunteers, the time and the energy extended in love to "T" in the name of Jesus have eternal consequences, eternal affect! They are not a "tank of gas" that is here today and gone tomorrow. The resources applied to "T's" life have changed her view of Jesus and all who serve in His name. Every gift received at the Gala, whether monetary or in the flesh, carry a weight in someone else's life that is inestimable in value when energize by the Holy Spirit. My greatest takeaway from the Gala was "T's" words a few days later. Thank you all, thank you Jesus!
Respectfully,
Pastor Mike
P.S. The graphics at the bottom of this webpage reveal the impact that God's had on the lives of refugees and asylees through the volunteers, supporters, and staff o VOR. We provide them just to provide the breadth and depth of God's love, each number represents a persons life that we have all been privileged to invest in.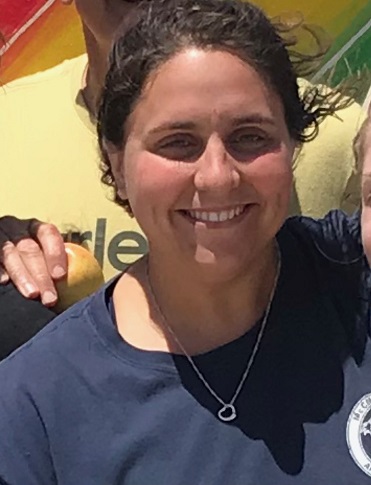 Cassidy's Story
In a world that is meant to be united, there are still a good number of isolated people groups. VOR is constantly working on being a bridge…connecting resources, skills and people. Over the last three years, I have been given the opportunity to learn and connect with the mission and vision of Voice of Refugees. From beach gatherings to holiday parties, I always look forward to participating in the vision, bringing a team, and building relationships that go beyond a single day.
Last year, at the annual VOR holiday party (for refugees, asylees and their families), there were over 50 kids in attendance, more than 20 volunteers, and the night was packed with activities. As a volunteer, my temptation was to get wrapped up in the moment. However, a 4-year old and his mom reminded me of the importance of slowing down and being in the moment with these families.
My little 4-year old buddy was having a tough night…refusing to go into the classroom, refusing to sit with his mom, refusing to look at anyone, talk to anyone, or acknowledge anyone. Determined to win him over, I found some candy. I casually offered him the candy without requiring anything else. Accepting the candy with an eye roll, he continued to sit in silence. I sat down on the ground beside him, not talking, not requesting anything, just silent. A moment passed when my little friend offered me his now empty candy wrapper. Accepting the wrapper, I asked, "What's your name?" He reluctantly told me. Then I asked, "Do you want to know my name?" "No," he responded. Respecting his honest answer, we went back to simply sitting in silence.
A few moments passed, and the child's mom and another volunteer stood there watching this quiet engagement, trying to determine if they could inject anything helpful. Pushing my luck, I asked, "What did you have for dinner?" "Who made you dinner?" "Mom," he quickly said and was reminded to look up and make sure she was still there. "I bet your mom makes you awesome dinners! Did you know that some other friends actually made your mom a dinner tonight? That is what she is going to do, have dinner and then come back to see how much fun you've had. Do you think you could be open to her going to have dinner?" I watched as this sweet 4-year-old took a moment to really consider this, looking at me, then back at his mom. He responded directly to her, "Mom you should go have dinner; I will be okay."
At this point, I walked my brave little 4-year old friend into a classroom. When I left the classroom, there was mom…crying, with a huge smile. She proceeded to share a bit of her own story with me, struggling with the fear and weight of wanting to protect her son. This would be the first time for her to leave her son in a different room since arriving in America. The way this son and mother looked after each other was honorable. I was reminded that each and every child, parent, and grandparent at this event has a story. Their stories are important and need to be heard. When serving with VOR, we are coming together as one group. We might have completely different stories and backgrounds, but the intent is to learn from one another, and it's a beautiful experience!
VOR Dashboard – A numerical expression of putting God's love into action!