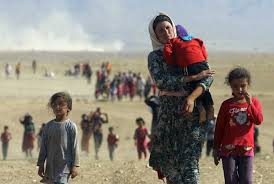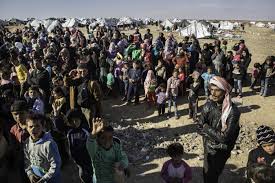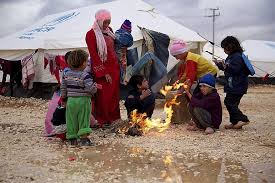 VOR's SOLUTION
Refugees and asylum-seekers come from some of the most awful situations facing humanity around the globe: war, persecution, famine, political upbheaval, and dictatorships that endorse ethnic cleansings and genocide.
Many of our refugees have spent years in refugee camps in bordering countries after fleeing from their home country. Most were forced to leave their possessions behind, and are now facing a situation where they have to start over again from nothing in a new country. These refugees face a tough road ahead of them. They will need to secure housing, furnish an apartment, learn a new language, enroll their children in school, open a bank account, learn the transportation system, and ultimately try to find employment. VOR assists refugees so they do not have to face these challenges alone. 
Refugees that make it to the United States are invited by our government to spend the rest of their lives here. They will receive a Social Security number upon arrival and have the right to work immediately.  
Voice of Refugees is specifically gifted to assist refugees and asylum-seekers who are from Middle Eastern and North African countries. Afghanistan, Iran and a few other countries are not technically regarded as Middle Eastern but culturally they fit the demographic that we assist. We frequently help bridge language gaps from Arabic, Dari, Pashtou, and Farsi to English.
The policies which govern who enters the United States are well beyond our purview. Our goal is to welcome all with the love of Jesus who enter the United States. There is no distinction made when it comes to who we will assist as they re-establish their lives in the U.S.—Muslim, Christian, Yazidi—all need loving assistance.  
We know that the top three declared needs are employment, transportation, and language skills. These three categories take on deeper dimensions when it comes to providing the actual needs.  
Employment involves preparing them for interviewing, providing job leads, and helping them develop a resume that will achieve success in the U.S.  
Transportation can involve preparation for their driving tests (behind the wheel and written) or merely helping them navigate the bus system or delivering them to a medical or social service processing appointment.  
Language skills are acquired through one of our ESL (English as Second Language) classes or through a conversation partner. Each of these solutions is dependent on the level of English they currently possess.  
Beyond these top three declared needs there are a host of other physical, social and material needs such as: food, furniture, computer skills, and a community to belong to. 
All of our services are offered without financial cost to the refugees and are funded by generous donations. While there is not a specific financial cost to a  refugee family from VOR, we are keenly aware and sensitive to the emotional and physical toll that re-establishment in the United States requires of them.